Research Interests
Developing animal models for cartilage restoration
Describing the metabolic activity of cartilage in aging and in the setting of inflammation
Clinical outcomes of cartilage restoration procedures
Dr. Adam Yanke Publishes New Research
February 26, 2018
Dr. Adam Yanke, a sports medicine orthopedic surgeon at Midwest Orthopaedics at Rush, recently published new research centered around clinical outcomes following microfracture surgery of the knee. Microfracture surgery is an arthroscopic procedure used to treat small- and medium-sized cartilage defects, the clinical results of which have been mixed to date. The purpose of the studies was to evaluate patient-reported outcomes (PROs) after microfracture surgery. The articles were published in Orthopaedic Journal of Sports Medicine and The Journal of Knee Surgery.
Research Team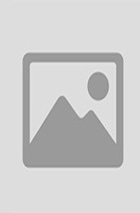 Kavita is a Clinical Research Coordinator for Sports Medicine at Midwest Orthopaedics at Rush. She manages Dr. Yanke's clinical trials including research conducted by the Rush Cartilage Research and Restoration Center. She received her Bachelor of Medicine and Bachelor of Surgery degrees in Pakistan and is an ECFMG Certified M.D. (Doctor of Medicine). Kavita joined the team in 2011. She is working on clinical trials involving the knee and shoulder joints focused on knee osteoarthritis, cartilage resurfacing and shoulder arthroplasty.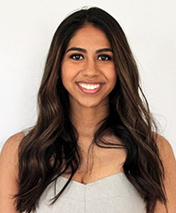 Navya
(Research Fellow)
Navya is a sports medicine research fellow working with Dr. Yanke at MOR. Originally from Pennsylvania, she joined a 7-year combined BS/MD program at Drexel University, and graduated with a BS in Biological Sciences. She is currently in medical school at Drexel University College of Medicine. Her love of math and physics eventually led her to finding a passion for orthopedics. Prior to coming to MOR, Navya authored publications related to the impact and applications of healthcare technology in orthopedics, and she looks forward to expanding her research repertoire to include biomechanical and clinical studies with Dr. Yanke. She aspires to become an academic orthopedic surgeon and to devote her time to volunteering orthopedic care abroad. When she isn't working or studying, Navya is passionate about engaging in new experiences for personal growth—she's been on dinosaur digs with a paleontology lab, worked as a barista, and performed in several competitions with her dance team in college. During quarantine, she learned how to make homemade pasta and tiramisu.